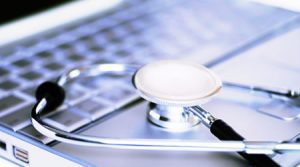 Specialising in support for Medical Centres, NOYTECH understands your needs.  IT Infrastructure that simply works, and in the event of a failure, your need for a speedy response.  NOYTECH is a trusted support agent for over 55 Practices across the Sunshine Coast and Australia.
NOYTECH takes the headache out of IT Solutions by designing, implementing and proactively managing all components of IT Systems within the Practice. 'Simplifying Business & Technology' is key to eliminating unecessary complexity from systems and business operations, increasing productivity and reducing the cost of IT failures and associated downtime.
In addition to providing all your hardware needs, we support BestPractice Software, MedicalDirector's PracSoft & Medical Director as well as others.
The Complete Solution: