We're thrilled to announce that we've entered an agreement to bring Phones at Work into the NOYTECH group from the 1st December 2021.
Recent years have seen the lines between IT and Telephone Systems become increasingly blurred.  This move enables both teams to work seamlessly together delivering a complete solution and single point of contact for Clients.  As NOYTECH and Phones at Work have worked closely for years and have aligned, client-centric values, the decision was a no-brainer.
What's changing?
The experienced team of Phones at Work will join NOYTECH, meaning Clients of either gain direct access to Business Phone & Internet Solutions as well as Managed Business IT Solutions going forward.
Importantly, we appreciate the value of a good business relationship, therefore for those Clients of NOYTECH with an alternate Phone & Internet provider, we'll continue to work with them uninterrupted.  And likewise, for those Clients of Phones at Work with an alternate IT Provider, we'll continue to work with them in the same manner.
Of course, for those wishing to streamline their support providers and eliminate the disconnect between IT and Phones & Internet, we welcome you!
About Phones at Work
Launching in November 1993, Colin & Vicki Burke have expanded Phones at Work to become a premier Business Phone solution provider & Vonex Channel Partner on the Sunshine Coast.
"Providing solutions, not just phone systems!"
Phones at Work install and manage Panasonic and Ericsson LG systems, including Cloud PBX and Internet solutions for numerous businesses across the Sunshine Coast and beyond.
40+ Medical | 70+ Hospitality | 65+ Professional/Retail | And many more
Today, Colin & Vicki make the first move towards a well earned and deserved retired lifestyle.  Colin will remain on board for some time as he shares his experience with the rest of us.
Of course, the skilled Jeff remains with the company and looks forward to working within the NOYTECH team.
About NOYTECH
Born from passion for IT and Small Business success, NOYTECH was established by Jono Noy in February 2009 to meet the increasing needs of Sunshine Coast locals.
The team at NOYTECH believe that building strong and friendly business relationships with our clients is fundamental to providing reliable and excellent service.  Our client focus is paramount to our business ethos which is why we consider our clients part of our large family.
We've continued to expand our reach and now support small to medium businesses Australia-wide and specialise in support for the Medical/Health industry.  Our heart, and therefore our core focus will always remain on Small Business Success.
With proven Systems & Processes established from Day 1 and further developed over the years, we are able to scale our operations and support rapidly, in order to continue providing exceptional service for our existing clients, as well as our new.
"Simplifying Business & Technology"
NOYTECH provides support in many areas of Business, including Managed IT Support, Cloud Solutions, Domains & Web Hosting, Web Development as well as Learning & Workshops around Disaster Recovery,  Security, Management Support & Team Empowerment.
65+ Medical | 50+ Professional/Construction/Manufacturing/Retail| And many more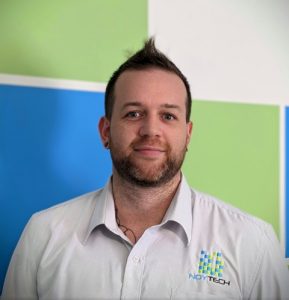 We welcome Business Clients of all shapes and sizes into the NOYTECH family and look forward to growing with you!
Welcome to NOYTECH, Phones at Work!